The 2023 Awards Banquet was held at the Blue Heron in Carnation, WA
The Rainier Hunting Retriever Club holds an annual Banquet in February. All RHRC members are invited to the event where they elect club officers for the coming year.
The highlight of the evening is the Awards Ceremony. Rainier Club members work very hard all year long – training and testing their canine companions. The Awards Ceremony provides public acknowledgement of their accomplishments.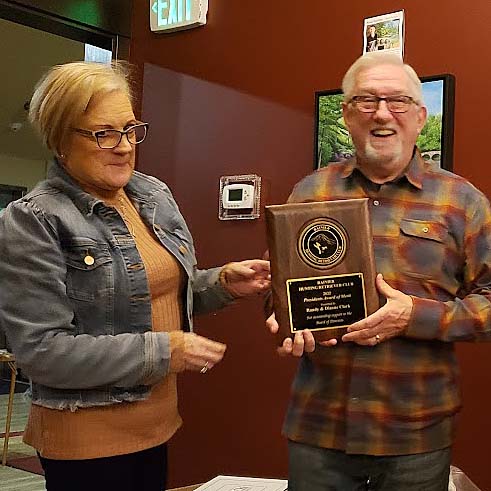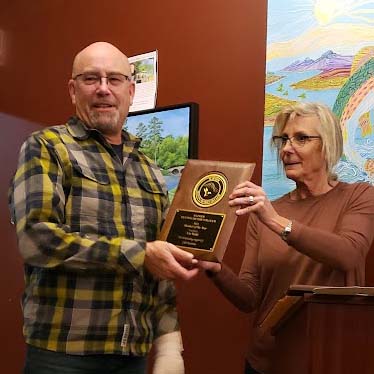 Two special Awards are given by the club President: "Member of the Year" and "President's Award". These Awards recognize members who have gone "over and above" the usual volunteer service during the past year.
This year Randy and Dianne Clark received the 2022 President's Award and Lee Redd was honored as 2022 Member of the Year.  Four dogs received Plaques for their achievements and 22 dogs received Award Bars.  Canine Awards included recognizing dogs who have earned AKC titles as well as those who "qualified for" and/or "qualified at" various National Events such as the Master National and Master Amateur Invitational.
Of note this year were the following:
          HRC Justin Time Salty Margarita MNH MAR (Rita) entered the Master Amateur Hall of Fame and was the oldest dog to compete and qualify in the Master Amateur Invitational.
          RattlinRidge's Will O RanMar MH (Alice) and her handler, Randy Clark earned the Master National Amateur Team Excellence Award with Alice entering the Master Amateur Hall of Fame.
          Randy Clark with Alice and Chris Braswell with Tipsy, RHRC club members, qualified at both the Master Amateur Invitational and the Master National in 2022.  Quite an accomplishment.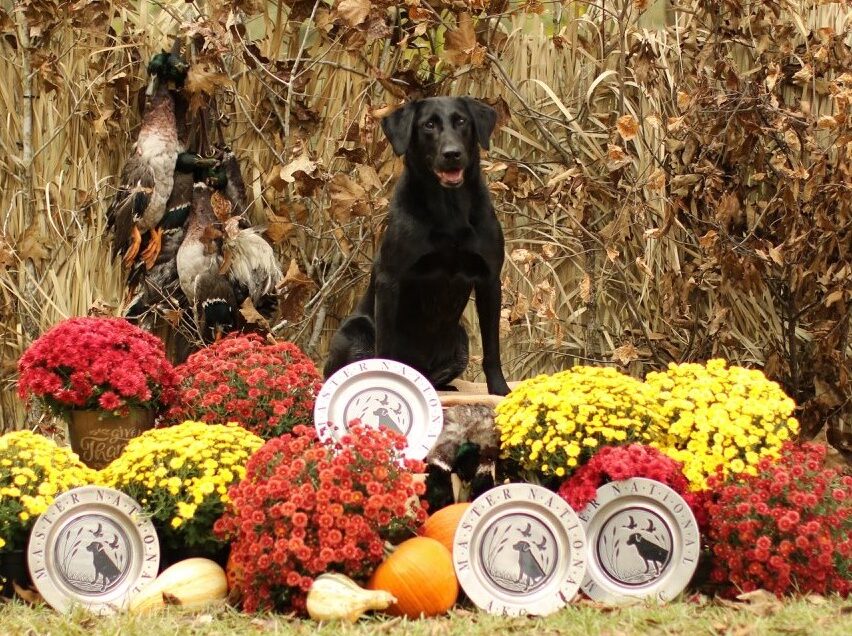 Rita – Master National Hunter | Photo Credit: Coach & Me Photography