The Mark Wickham Memorial 10 Series is held annually in June. It is named in honor of one of the original members of the Rainier Hunting Retriever Club.
While attending many field events, Mark noticed that there was never any good food available. So – ever the problem solver – he purchased a trailer and fixed it up as a concession stand.
His "cuisine" was the best in the area and was one of the highlights of the 10 Series weekend.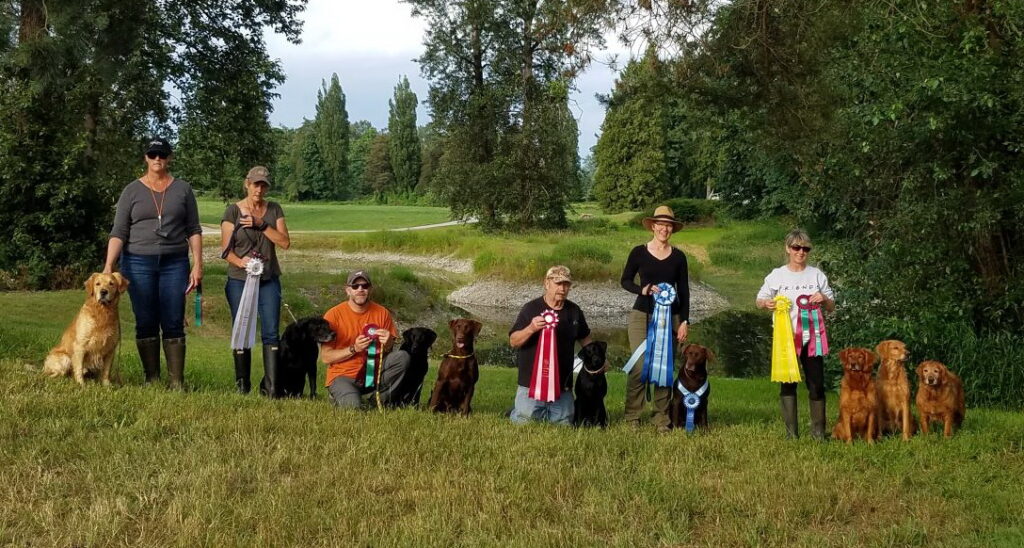 The 10 Series is usually held on a weekend in June. Adult dogs are guaranteed 5 single retrieves with 2 live flyers.
Three of the retrieves are on land and two in water. Puppies are guaranteed 3 single retrieves with one live flyer. Two of the retrieves are on land and one in water. Trophies and ribbons are awarded to all qualifiers.
Dogs are evaluated only on their ability to mark the fall of a bird on a scale of 1 – 10. Any dog that is handled to a mark is judged with a "0".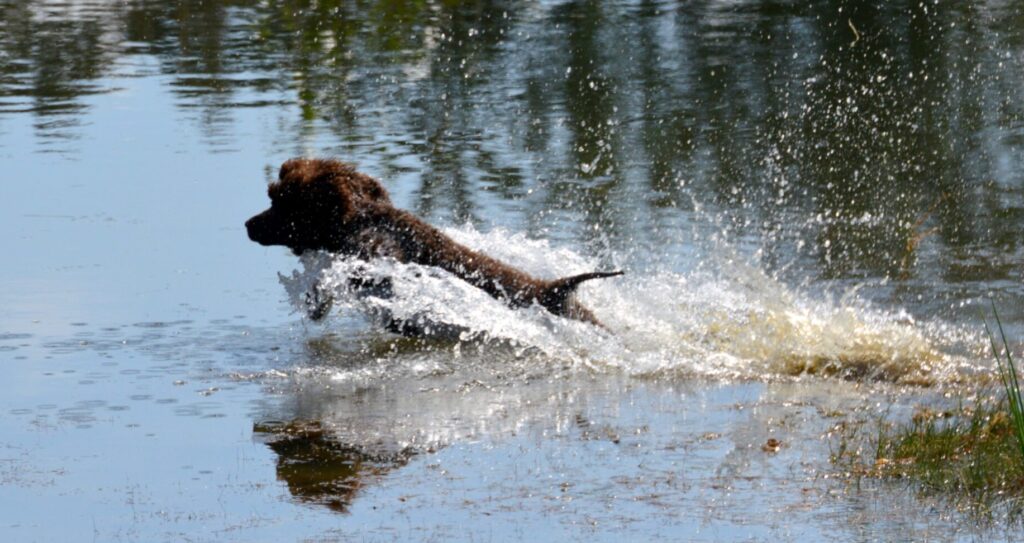 Marks are not longer than 150 yards and of increasing difficulty. Trainability, Perseverance and Style are not scored. After the first 5 singles, any dog that has been handled or received a "0", is not carried to the 6th series.